Talking Time® 4: Rise of chinese watchmaking
October 19 @ 6:00 pm

-

7:00 pm

Free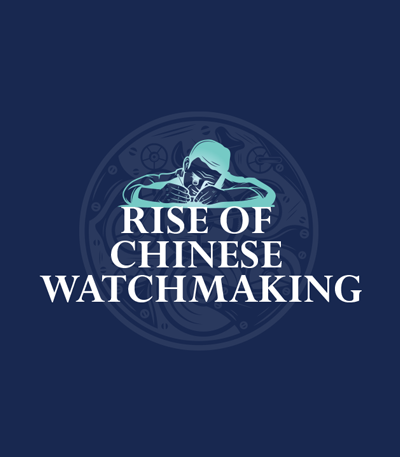 Delve into the intricate tapestry of China's watchmaking tradition as we shed light on the remarkable achievements that often go unnoticed. We're proud to present trailblazers like Atelier Wen and renowned watchmaker Tan Zehua from AHCI, who are reshaping perceptions by exemplifying the heights of fine watch craftsmanship in China.
Contrary to prevailing myths, this event aims to reveal the true essence of Chinese watchmaking – a journey of innovation, artistic brilliance, and dedication that transcends the boundaries of mass production. Atelier Wen and Tan Zehua exemplify how meticulous attention to detail, unparalleled creativity, and masterful craftsmanship converge to create timepieces that rival the best in the world.
As we look towards the future, witness the resurgence of Chinese watchmaking as a driving force in the global horological landscape. Explore the untapped potential and the inspiring narratives of individuals who are rewriting the narrative, proving that China's contribution to fine watchmaking is not only viable but exceptional.
Join us for an engaging dialogue that will challenge your perceptions, ignite your curiosity, and leave you inspired by the rise of Chinese watchmaking. This event is a testament to the fact that innovation knows no boundaries and that the world of horology is continually evolving, embracing new talents and perspectives from all corners of the globe.
Speakers:
Wilfried Buiron of Atelier Wen
Zehua Tan of Tan Zehua
Talking Time® 4: Rise of chinese watchmaking