Talking Time® 5: Rise of Alternative Asset (Presented by AXA)
October 20 @ 5:00 pm

-

6:00 pm

Free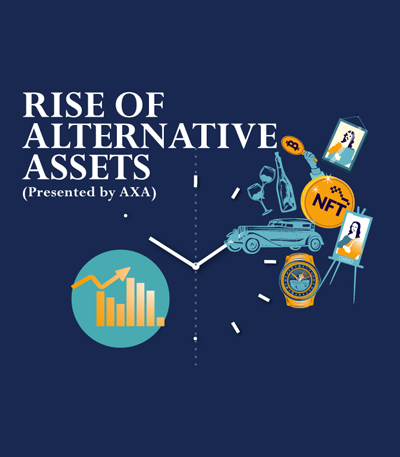 Embark on a fascinating panel discussion journey into the world of alternative investments, with watches as the focal point. Join us for an illuminating event that delves into how watches have emerged as coveted assets in today's ever-evolving financial landscape.
In this dynamic gathering, we'll unravel the reasons behind the increasing popularity of watches as alternative investments. Expert speakers will unravel the intricacies of watch valuation, market trends, and the intersection of horology with finance.
Discover how timepieces are transforming into tangible, appreciating assets that appeal to collectors and investors alike. From vintage classics to modern marvels, we'll uncover the strategies and insights that empower individuals to navigate this exciting avenue of diversification. Whether you're a seasoned investor, a watch enthusiast, or someone intrigued by the fusion of luxury and finance, this event offers a unique opportunity to grasp the rising prominence of watches as alternative assets. Join us and unlock the potential of timekeeping as a tangible investment opportunity.
Speakers:
Ali Nael, CEO of FutureGrail / Founder of SWF
Mohsin Rizvi, COO of FutureGrail
Sylvie Gleises, CEO of Singapore AXA XL
Proudly presented to you by AXA
Talking Time® 5: Rise of Alternative Asset (Presented by AXA)