Talking Time® 1: The relevance of Singapore Watch Fair
October 18 @ 5:00 pm

-

6:00 pm

Free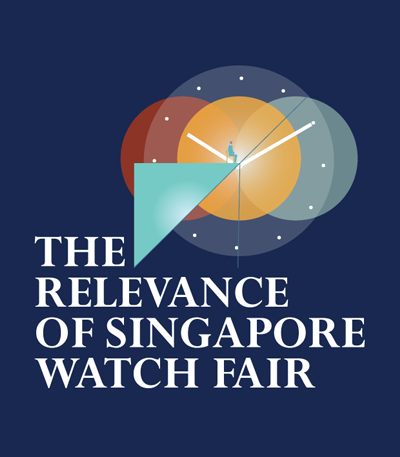 In the midst of our digital-driven era, watch fairs continue to hold a captivating significance that spans the gap between tradition and innovation. These events celebrate the art of timekeeping, bringing together the physical embodiment of classic craftsmanship with contemporary design.
In a society captivated by gadgets, watch fairs provide a dynamic platform where people can meet and exchange ideas, aspirations, and passions for mechanical time-telling machines.
As the world surges ahead, the Singapore Watch Fair remains a beacon of timeless fascination with watchmaking craftsmanship. It gathers human artistry and innovation to showcase the eternal charm of beautifully crafted timepieces. Attendees have a chance to immerse themselves in the world of meticulous creations and sophisticated designs, learn about their history with the help of different panel discussions, and have an invaluable direct interaction with a watchmaker, fostering deep and tangible connections.
What future lies ahead for the physical Watch Fairs and the Singapore Show? How to marry digital and analogue technologies for the benefit of the watchmaking community in Asia? What benefits does the Singapore Watch Fair have overbefore other watch events in the region?
Join us for this panel talk to find the answers and have a fruitful conversation with the organisers of the SWF.
Speakers:
Nelson Lee, Founder, A&N Luxury Group Pte Ltd (Organiser of Singapore Watch Fair)
Gary Getz (Famous American Watch Collector)
Ali Nael (Founder & CEO, 2ToneVintage Watches & FutureGrail)
Moderator: WatchesTV
Talking Time® 1: The relevance of Singapore Watch Fair